Everytime our company has an event like the boss birthday party, Christmas, thanksgiving or any other gathering, we always held at the warehouse hiring singers, dancers, disco lights, sounds system, catering thats goes with the full buffet setup. But last March, on Uncle C's 50th birthday party, instead of a party, we opted for a celebration at pool – for a change!
We searched for a reasonable and affordable resort near our area, after checking other resorts, we chose Circle Island Resort for its ambiance, nice swimming pools and yes affordability.
The entrance fee for adults is Php 150.00 and kids for Php 100.00. After checking their website, there seems to be a different pricing depending on the season and since we went on March so we were charged for summer. But anyway, it is still cheaper compared to other resort as it has many valued added benefits.
These hut you can rent out depending on location and capacity. For more information, you can visit their site for a complete pricelist.
If you have a special function, perhaps a birthday party with numerous participants, this will be a very good venue as they have a big function room as shown below.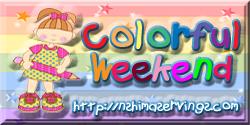 These photos are taken at Hotel Majapahit, one of the oldest hotel in Surabaya.
Hotel History from their website:
Originally built in 1910 by the famous Sarkies brother, Hotel Majapahit is a classic landmark hotel filled with national pride, where an impressive history blends with romance and elegance. Its graceful architecture, landscaped gardens, resort spa and gym complete hotel Majapahit's colonial style oasis with resort spa and recreation facilities.
Located in the heart of Surabaya, Indonesia's second largest city and a fabled trading port since the 15th century, the Majapahit has gone by a variety of names over its long history.
1910: built as Oranje Hotel (named after Dutch Royal family) by Lucas Martin Sarkies of the famous Armenian family whose collection of grand hotels included the Raffles in Singapore, the Strand in Rangoon and Eastern and Oriental in Penang.
1936: hotel front extended and built in the then-fashionable Art Deco style. Charlie Chaplin and Paulette Goddard, attended the opening of a new addition to the front of the hotel. Beside forming the lobby, it also contained a cake and ice cream shop "Hoen Kwee", as well as another the Dutch stationery shop "Van Drop"
1942: In World War II, which reached Java, the Oranje is taken by Japanese, changed its name to be "Yamato Hoteru" or "Hotel Yamato" during the three and a half years of Japanese occupation
1945: On September, 19, 1945, at 6.00 am, The leader of the Mastiff Carbolic Part, organized by the Anglo Dutch Country section, together with other Dutch from the Social Contract Commission raised the Dutch's red-white-blue flag on the main flag pole of the hotel. It was a symbol to show Dutch colonial control after the allies victory in World War II. The Indonesians considered the raising of the Dutch flag on top of the hotel as an insult to Indonesia's proclamation of independence, which was made in Jakarta on August 17th.
By. 6.30 am, a crowd of angry Indonesians who had gathered in front promptly raised a cry of "Merdeka" (freedom), lowered the offending flag, and tore off the bottom of blue strip, thus turning it into the Indonesian flag. Confusion and tragedy ensued. A British commander was murdered in October and a full scale invasion was launched the following month, beginning on 10 November 1945. 10 November is celebrated nationally as Heroes Day and Surabaya is called "The City of Heroes" with an appropriate monument to mark the famous battle.
For the next few months, while the revolution carried on Surabaya, the hotel was known as "Hotel Merdeka" or the "Liberty Hotel".
1946: The hotel was again managed by the Sarkies Family and underwent yet another name change, called the hotel L.M.S (after its founder Lucas Martin Sarkies). It continued as such until 1969 when a new group of owners decided to call it the Majapahit, after one of ancient Indonesia's most enduring kingdoms. This name, its fifth in nearly 60 years, was retained when the property was purchased by new owner.
1996: After a 2 year, restoration job, the hotel Majapahit re-opened as a Mandarin Oriental Hotel Majapahit, Surabaya, a 5-star Deluxe Hotel and regained its position as Surabaya's premier hotel
2006: On September 22, after ten years with Mandarin Oriental Hotel Group as the hotel's operator, Hotel Majapahit re-establish itself as an independently-managed 5 star International deluxe hotel.
Thats me and Uncle C having a coffee break after a factory visit.
I love this coffee so much, probably the best coffee ever tasted. Its aroma thats so tempting.. I finished 2 coffee in one sitting. Thats how addicting it is.
One of the mommy of PMC mentioned today that she is earning more in her travel and fashion blogs niche. After reading that, I am inspired to update my fashion blog "Viva Fashionista" and yes – this blog "Viva Trips & Tips" for my travel niche.
I have a lot of these post at my main blog "Viva Pinay" but was inspired by the mommy groups to get another niche. So here I am, in this travel blog.
I must admit I have a lot of long-overdue post about my trips in Germany, Korea, China and recently in Indonesia. I havent really made any useful post about these trips so I guess, its time for me to really sit and concentrate.
Summer is sun, sand and fun. Kids are bored at home so we as parents, tries to bring them in the countryside while people from the countryside will bring the kids in the city. Here are 8 tips from Working Mom Magazine for a smooth drive to the countryside.
1. Recharge, refuel and recondition your vehicle
Get your oil changed, check your batteries and your brake fluid and make sure your tires are in the best condition.
2. Travel with the right company
They say familiarity breeds contempt, and long hours of confinement inside a moving vehicle can test people's patience.
3. Enlist a co-driver
This way, you can also take a nap and recharge, or simply sit back and enjoy the view.
4. Prepare a special playlist
It will keep you awake during long drives and cool you down in major traffic
5. Wear sunglasses and sunscreen
You can get sunburn even in the cool confines of your car. Sunglasses will prevent eye strain and too much time on unnecessary stops.
6. Stock up on snacks
This will save you from spending too much money on convenience store meals and from wasting too much time on unnecessary stops.
7. Keep boredom at bay
Bring games that kids can play while on the road or start a game of I Spy. Make prior research on the route your taking and the thinks of interest on the way to your destination so you can amuse them with snippets of trivia and stories.
8. Bring in a positive vibe and have fun
Begin your road trip with an adventurous spirit. Keep an open mind and be ready to embrace all the little surprises and perhaps some mishaps) that you will meet along the way. Enjoy the journey as much as the destination.