A New Landmark in Impasugong, Bukidnon
Monday, September 05, 2011
On my way to Maramag, we stopped at Impasugong upon seeing these newly constructed landmark in the corner of Impasugong. I must admit, was impressed and had to stop to look and of course take some photos. I may not have taken any photography courses from accredited online schools, but I enjoy it and I think these are good photos.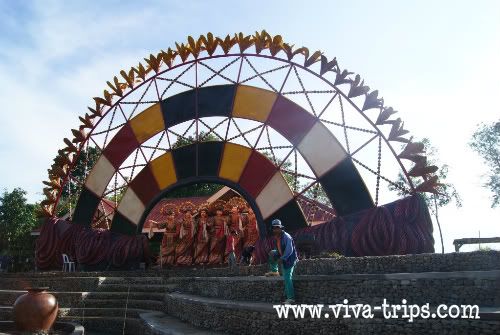 I was not able to get a closer look of the figures as the cement was still fresh. The workers actually invited me to come over but I was kind of shy to bother them. But at least, I was able to get a glimpse of these beautiful landmark on its initial stage.
I am from Bukidnon but never been to Impasugong. Can you imagine that? I mean - thats the way going to Cagayan de Oro but it was my first time to step on it and not even in the town proper. How I wish I could spend time more in Bukidnon. I miss my province so much!