5 Days Business Trip In Taiwan
Saturday, June 16, 2012
Left Manila on June 4 for a 5 days, 4 nights business trip to Taiwan via Philippine Airlines. The flight schedule was so convenient as the plane took off at around 7:30 AM, arrived in Taoyuan Airport at around 9:30 AM. This was my first time in Taoyuan Airport so I must have a souvenir photo. :)


Taoyuan Airport is quite far from the city. Its best to take a bus to take you to the city center. Forget taxi or you'll end up paying aroung NT$3,000 - believe me it's far! At the time, hotels were fully booked near Taipei Main Station due to the Computex so we booked near Banciao. There are buses in the airport that would take you to all parts of Taiwan - Taipei Main Station, Banciao, Taichung, Tainan.
See how convenient? They will also give you a map and the number of stops till you reach your destination. We paid NT$ 135/person.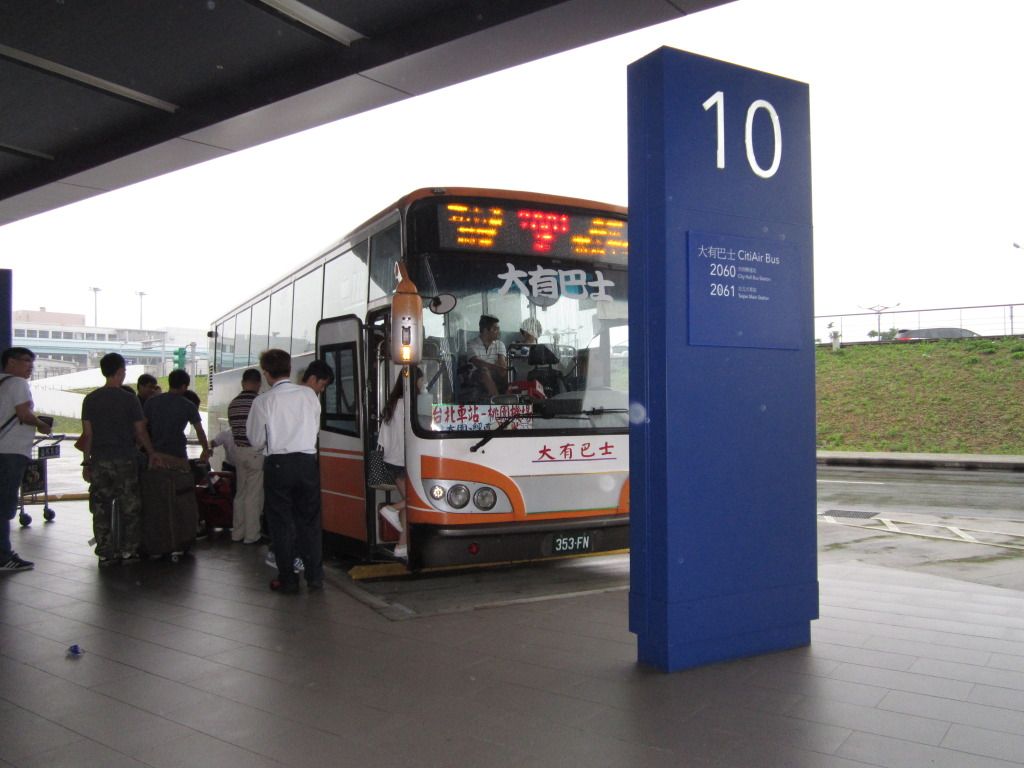 After arriving at the Banciao Station, took the MRT (also in Banciao) for Fuzhong - thats where we booked our hotel.
We arrived at Fuzhong around 3 minutes from Banciao. As we dont know where our hotel was, we asked around and ended up a few people looking at the map, calling the hotel, etc. Such a great gesture! We were surprised of how accommodating they are when dealing with tourists!
In the end, we ended up taking a taxi only to find out that its really just 5 mins walk as stated in Agoda. Will post more about my Taiwan trip in a few days.