Antonio's Tagaytay
Saturday, July 07, 2012
After our lunch in Dencio's, we checked to Antonio's. I heard very good reviews and its really worth checking it. And yes, without a doubt, the place is super! It is extremely romantic. I can stay there for a week and will not get bore looking at the trees, fishes, flowers. I just cant get enough of the place!

The house is old but well maintained with very good wooden furnitures, nice fixtures and durable clamps.

You can see from the entrance here: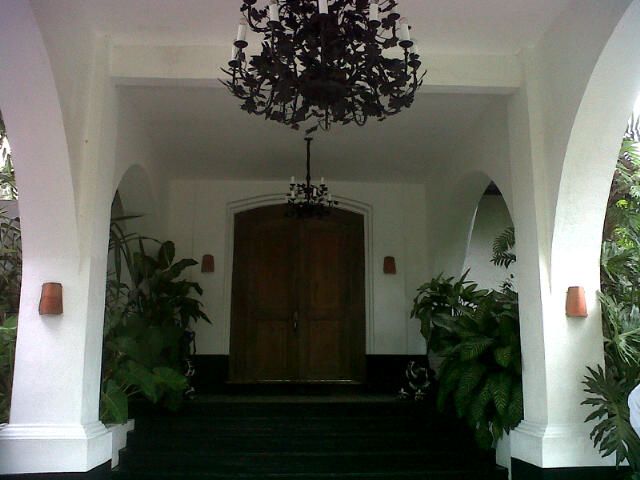 The moment you enter the restaurant, you will immediately see these old photos. I assumed these were the owners of the house. I guess this is their ancestral house converted into a restaurant.

The house is in black and white motiff. You can see the hand crafted tiles here:




The table setting: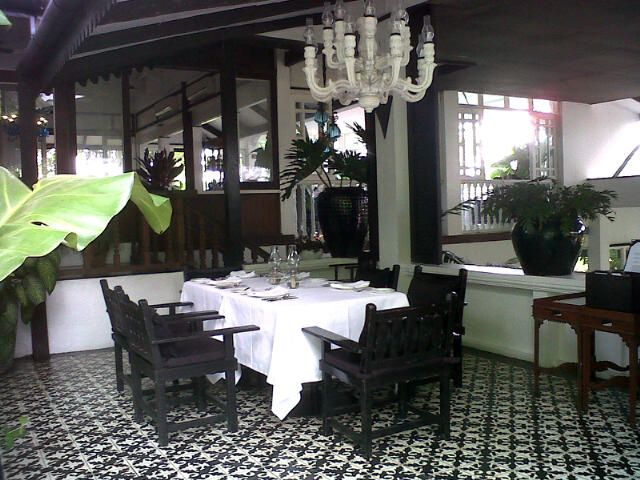 The big koi fishes:



The pretty chubby me:



I need a day or two to really write everything about this restaurant. This is highly recommendable. You should visit this place once you hit Tagaytay again!