A Comfortable Stay at Golden Prince Hotel and Suites
Friday, August 31, 2012
Agoda has proven to be the best company there is when booking for hotel rooms. Believe it or not - I got a room for Golden Prince Hotel and Suites through Agoda at USD 26.00/night for 2 persons with buffet breakfast. For that price - that is already so affordable that I ended up booking for 2 rooms for our short trip in Cebu last Monday to look for office space.
My Tita who is based in Cebu was kind enough to pick us up from the Mactan International Airport. After a short breakfast at her house in Canjulao, Lapu Lapu, she sent us again in her white Montero car to the hotel.
The hotel is located near Ayala Center Cebu. Its just 5 minutes walking distance from the mall. Infront of Golden Prince Hotel is Hotel Elizabeth. Upon arriving in the hotel and after presentation of Agoda voucher, the receptionist said that he will upgrade us to a 2 bedroom suite. I was in heaven right there and then!
Here is the bed. Bed is clean and comfy - not too hard and not too soft!
Our room comes with bath tub but with our busy schedule, we weren't able to use it.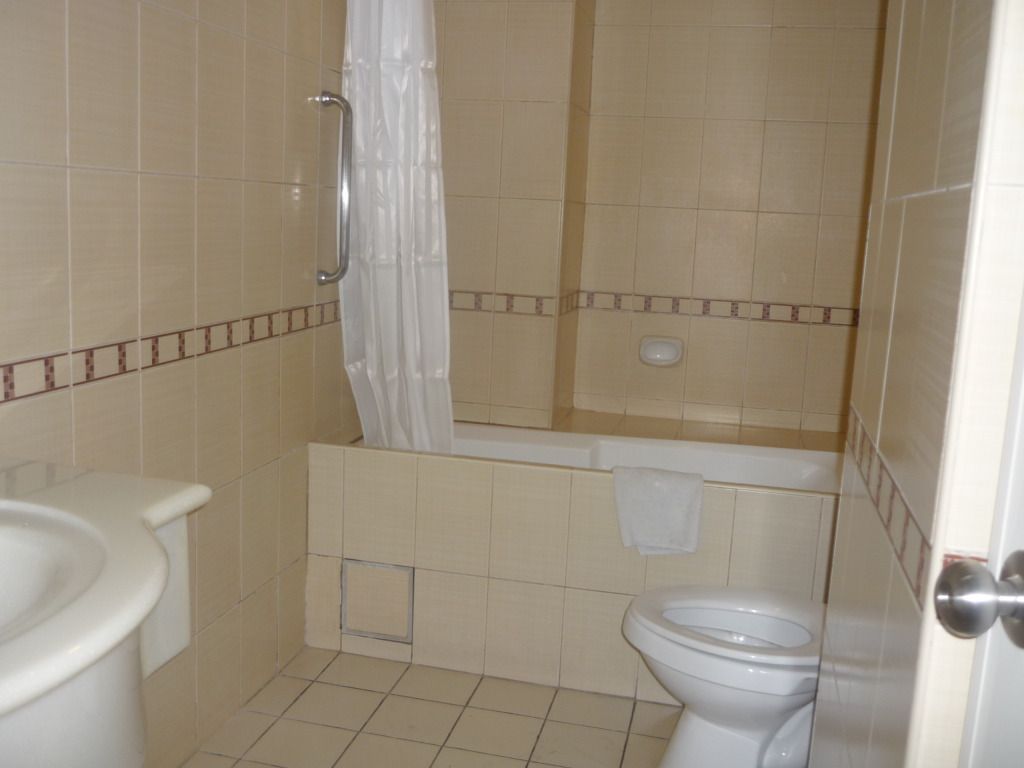 Available toiletries:
Television - not really the flat screen but good enough.
Spacious living room, its perfect for a visiting relatives who would come for a long talk. Unfortunately, this spacious space was not put into use. I passed through this corner once or twice when I took a photo of the mountain view.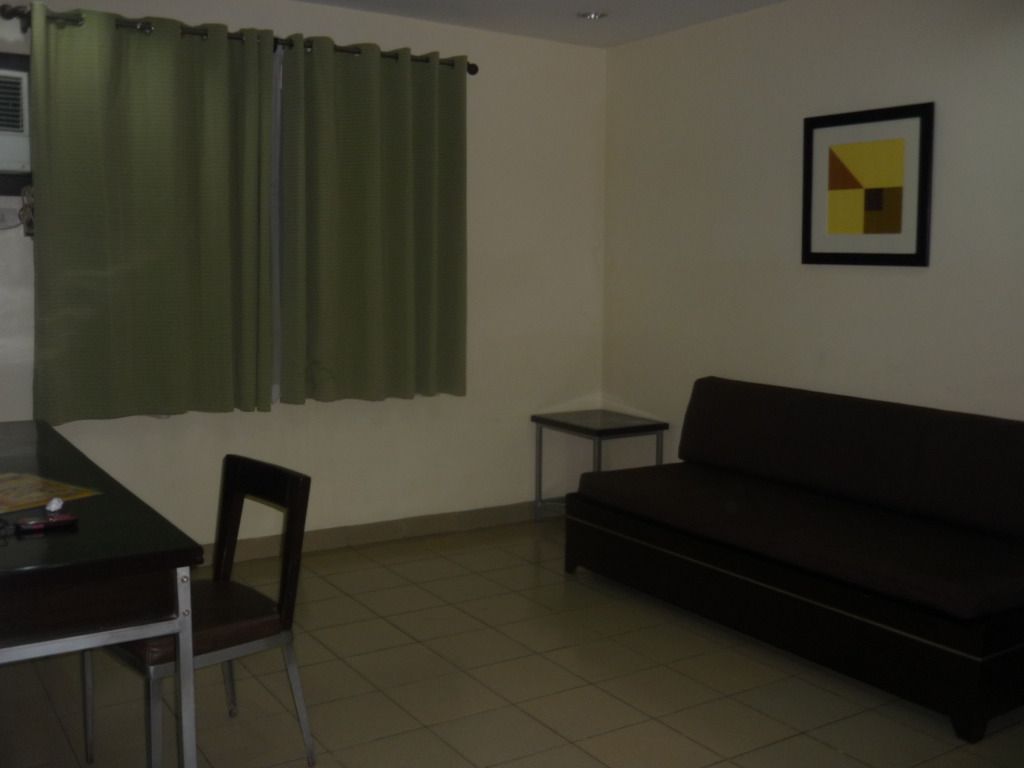 Small kitchen complete with drinks, coffees and snacks - but of course for a fee!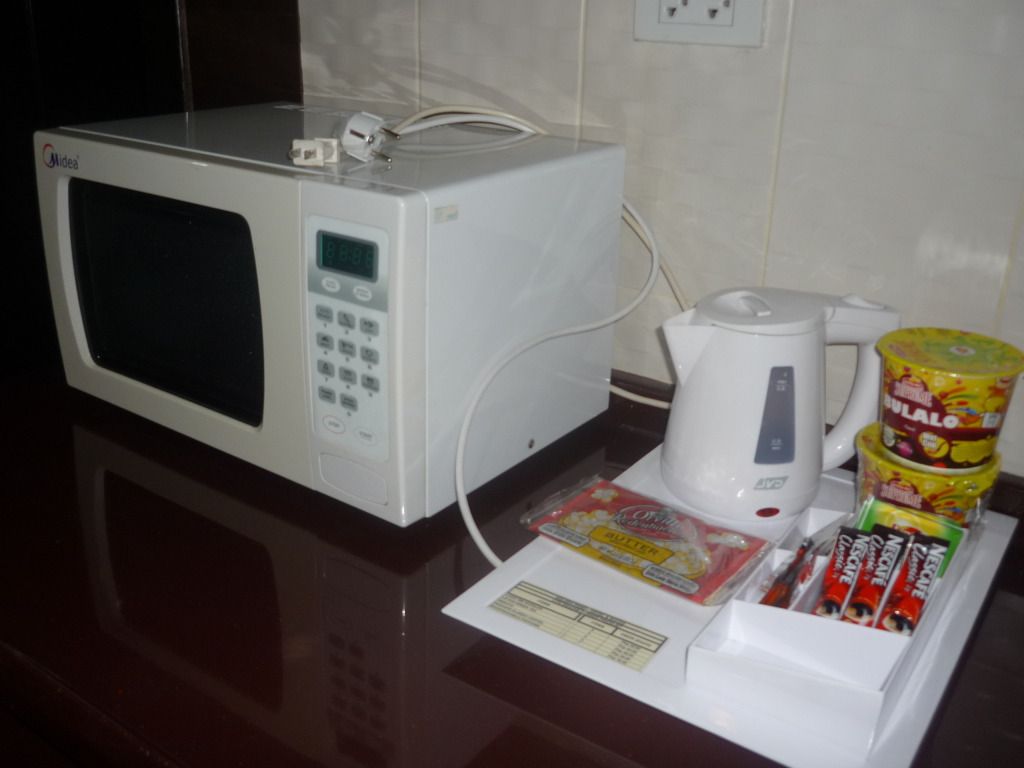 Available snacks but not for free. Of course.

The other room is of similar type - but only without a bathtub.
The breakfast buffet was also nice. There were quite a lot of food choices - just dont compare to a 5 star buffet breakfast. :) But the normal American, Continental or Filipino breakfast were all available. Thats what we need anyway for our first meal of the day.
Oh by the way, one of the best assets of the hotel - friendly and very helpful staff - from the receptionists, to the hotel guards. :)
Overall, it was a nice and comfortable stay and I would surely recommend for all my readers. You can't find any hotel at the price and get a good service!