Lunch at Jo's Inato in Gaisano Mactan
Friday, August 31, 2012
We went to Cebu last Monday to look for a store / office space so we can open a branch in Cebu. We stayed at Golden Prince Hotel which I got for only USD 26.00 / night per room. I have another review to be posted here or in my other travel blogs. You watched for it.

I have other blog entry to be posted here soon for our food journey whilst in Cebu but as of now, I am eager to post the kinilaw and the pecho chicken that I tried at Jo's Inato.

The signature dish of Jo's Inato. Compared to Mang Inasal, their version is juicier and yummier. Believe me.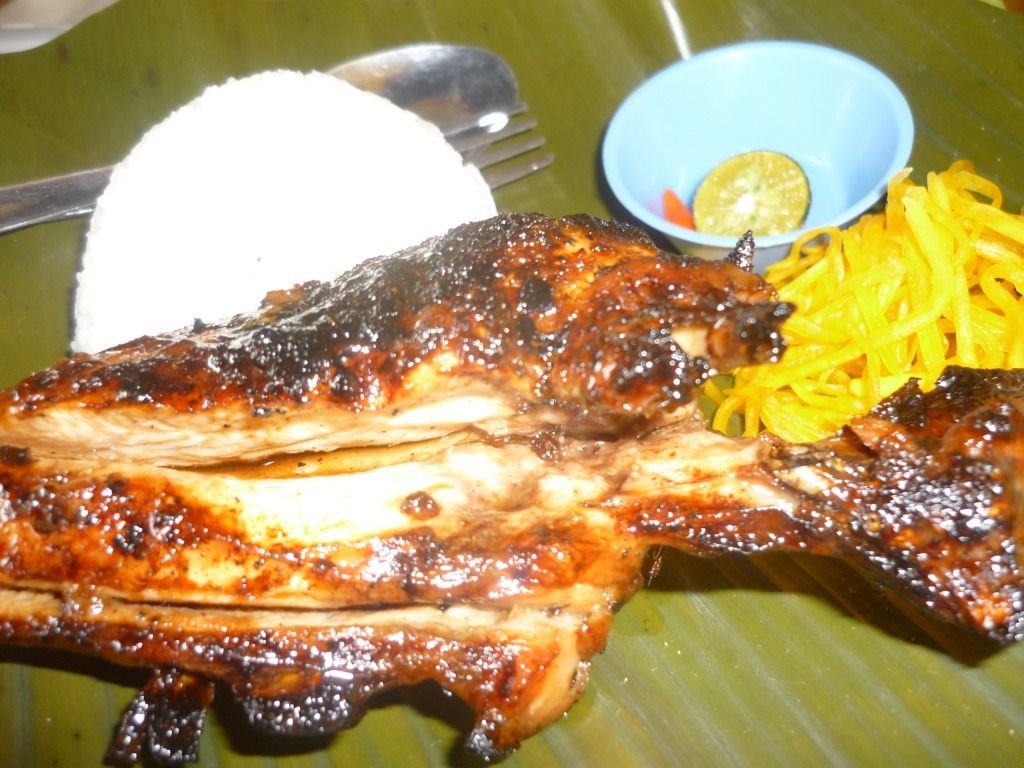 My all time favorite dish - kinilaw in Bisayan or kilawin in Tagalog.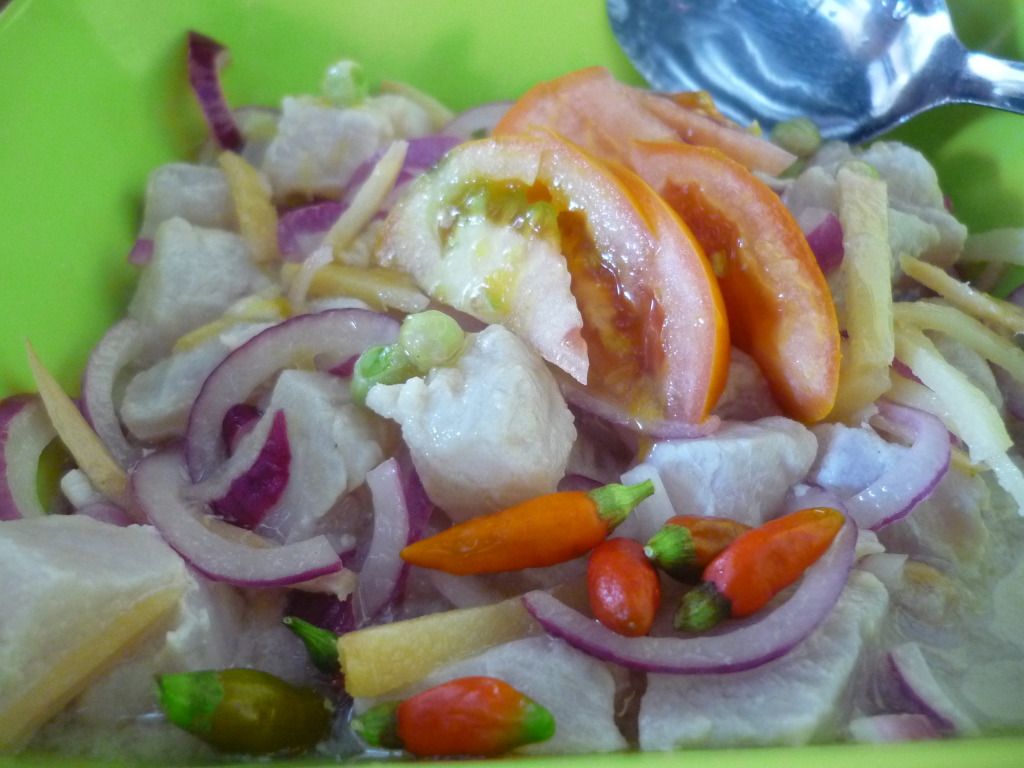 I was fascinated looking at the ceiling with their typical native decor suitable for their restaurant set up.