Cebu Food Trip at Larcian
Sunday, September 16, 2012
Oh yes, I am a certified food lover and a die hard fan of larcian. Why not? This is one of best place you can get a barbecue from Cebu. You haven't been to Cebu if you haven't tried Larcian and perhaps visit Taboan. Unfortunately, I wasn't able to bring my colleagues to Taboan as we didn't have enough time.

These were our orders before cooking: Pork barbecue, isaw, chorizo and squid. Of course, it comes with a lot of puso. I don't know the term in English.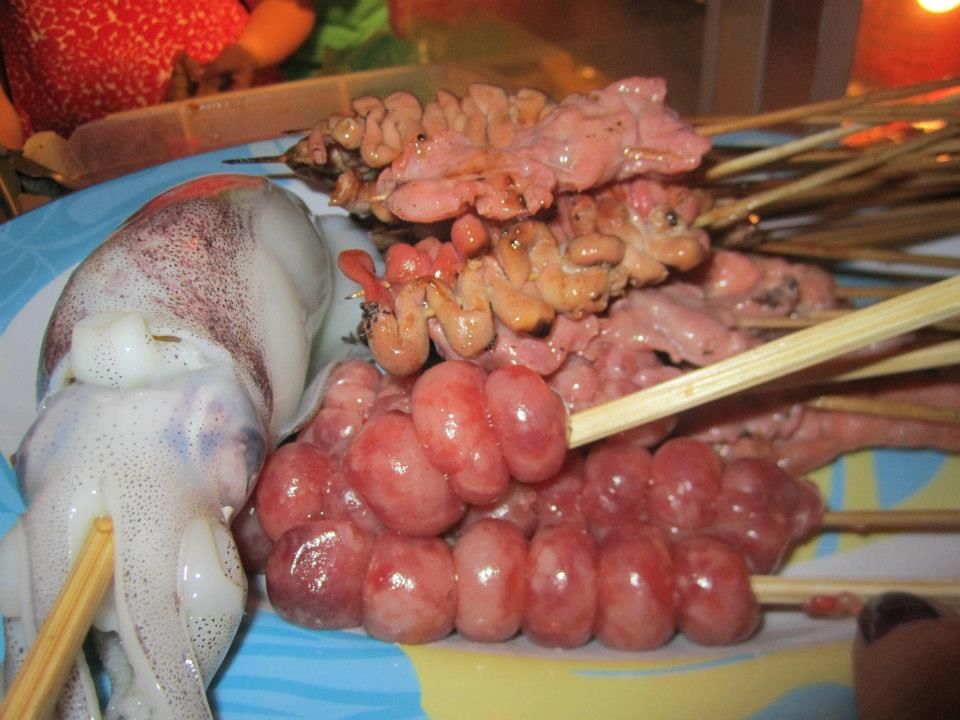 And after a few minutes, here comes our orders! Looks so delicious!
Up close and personal:
A closer look of the squid. Looks so delish right?
The feast:
The happy blogger: hehehe I am always happy when I am full! lol