Where to Stay in Cebu City: Tune Hotels
Wednesday, May 28, 2014
One of the fastest growing hotel chains in the Philippines is Tune Hotels. They have been present around other Asian countries such as Malaysia, Thailand and Indonesia. In the Philippines, there are Tune Hotels in our busiest metros – Manila, Clark and the newly opened one in Cebu City. One of the most prominent features that Tune Hotel Cebu boosts of is their convenient location. It is smack right in front of the Ayala Cebu Center and is easily accessible by different transportation means such as jeepneys and taxis. It is a few minutes to some of Cebu's tourist sites such as Magellan's Cross, Fort San Pedro and Sto Nino Basilica.
Tune Hotels in Cebu City is a preferred accommodation option by both business and leisure travelers. Even backpackers can recommend Tunes to those who wish to have that 5-star accommodation comfort less the expensive costs and costly service extras.
You get a clean room with a grand bed that promises a restful sleep, power showers in luxurious bathroom and an LCD television.
The shower:
You get yourself a fresh towels and other basic toiletries at the front desk. They will also provide you the password for the wifi.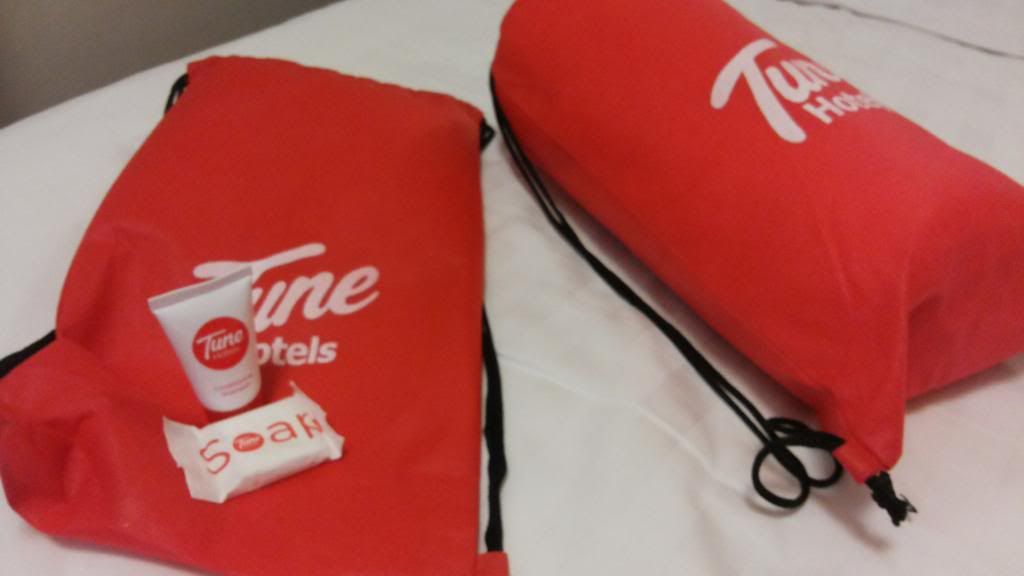 The Bathroom :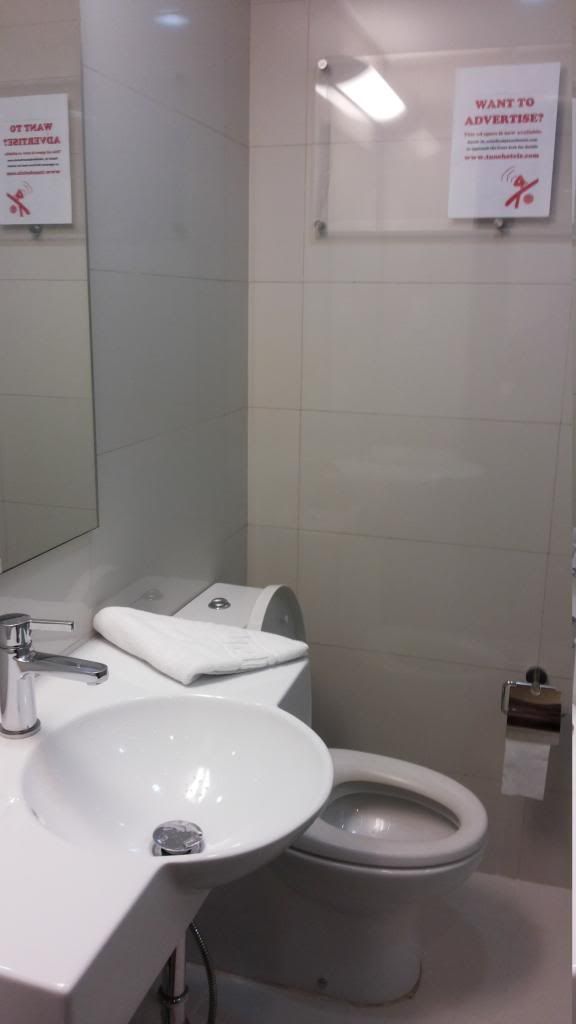 The only minus point for me is that they don't have a restaurant and don't offer breakfast. If you are up for a quick bite, you can just buy them at 7Eleven which is located in the ground floor or visit Ayala Center - anyway its infront of the hotel.
 I booked my first night in Cebu at Tune Hotel using Agoda.com website. Got the room for only Php 655.00 (USD 14.98) only. I purposely didn't booked for 3 nights because I wanted to check the hotel first. Unfortunately, on the day of my arrival, the rate in Agoda is already at Php 1,700 / night.
Tune Hotel in Cebu City is highly recommended for those who want the comfort and convenience of a 5-Star hotel but wants something that is just right for the budget.