The Audio Recorder For Mac
Tuesday, February 24, 2015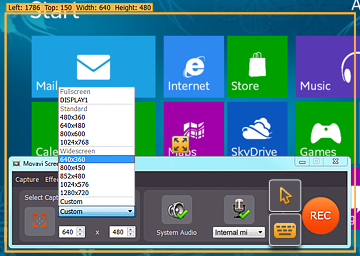 Suppose there is a very interesting show on travel to be held in just audio and you can get this on the internet. Won't you like to hear it again? These audio shows cannot be downloaded and so, the expectation of hearing them again almost vanishes. Audio shows can be of many types. It can be the one that is playing on the internet as a live stream or a Skype call that may help you listen to a seminar or conference on travel, or even come radio show on travelling. You can get all of these on the internet but the question of listening to it again can make you a bit sad as there is no possibility of downloading. No download equals to no trace of it anymore!

Now, that doesn't need to be the case anymore. Movavi has made for you the best audio recorder specially for the MAC users as finding an app that will record audio on MAC is very difficult. MAC OS gets very few apps that it can support and so, this one made especially for the MAC users will relieve a lot of your tension. Using this you can now listen to your favorite audio shows but for that, you will have to get the app and use it to record the show.

Download the application from the web and install the file given to set it up in the PC. The application will open all by itself when the installation process is complete. Next, you will have to choose the capturing area on the screen. This is just necessary to do as then only can you have the audio. In the middle of the screen, you will find a System Audio icon from which you will capture the audio. You have to click on it and if it is turned on, it will show a green tick.

Audio can be recorded from both the input device as well as the output device and you have to be sure that you have selected the exact devices that you need to record the audio from the list. Click on the REC button to start recording the audio and to stop the recording process, click on the REC button again or press the F10 button on the keyboard.

Save the file and you will have your favorite travel show!