Browsing Category: "Philippines"
If you are into country hopping, do not miss the Philippines. It is a country composed of more than 7,000 islands with a lot of pristine beaches and other natural wonders to see.  Besides that , there are also  historical sites which are pieces of history of the Filipinos and the world. So let us get started exploring Philippines' wonders!
Banaue Rice Terraces in Banaue
Boracay beach in Boracay
Chocolate Hills in Bohol
Mayon Volcano in Bicol
Taal Volcano in Tagaytay
Tubbataha Reef in Palawan
Underground River in Palawan
Undoubtedly, seeing these marvelous places will bring you a picture of paradise. While visiting these places, don't forget to bring with you the j mascis guitar so you don't get bored when you hop from places to places. Thus, explore the country's beauty and share the good news. Enjoy!
The temperature in Baguio has started to drop to 14 degrees Celsius especially during early morning and late afternoon. They are now currently enjoying the Christmas chill.  The weather within Benguet region could possibly drop to 12 degrees – 11 degrees Celsius next week.
Baguio is popular for its cold weather. Tourist would flock during Christmas season and summer season. If you are planning to have a peaceful and relaxing vacation, try to visit Baguio. Another place to visit with similar weather is  Banaue and Sagada.
Summer is fast approaching and people find their own way to beat the heat of summer. In this respect, Philippines has a lot to offer not only to its citizens but as well as to foreign visitors. If you are still in an "undecided stage", then check the following summer destinations in the Philippines to find the best!
Palawan. Visit the Tabon Caves and Honda Bay.
Boracay. This place is considered to be one of the best beaches in the world.
Bohol. Chocolate Hills is one popular spot in Bohol. Also, there are also the wonderful Bolod Beach and Alona Beach.
Pagudpud. If you love to surf, then Pagudpud beach in Ilocos will is just right. It has strong winds and waves perfect for the adventure.
Mactan Island.This place in Cebu is highly visited because of myriad of activities it offers such as sailing, snorkelling and many more.
Without a doubt, Philippines is one perfect summer destination. It offers a relaxing view and wonderful experiences. Enjoy the summer!
Unlike any countries, the Philippines does not experience winter season. This is primarily because the Philippines is considered to be as a tropical country that has only rainy and sunny seasons.
So if you really want to experience snow in the Philippines or white Christmas, then there is a good alternative to it. Although the snow is not real, the experience is somewhat surreal and plausible.
What are these places? Check the following.
Snow World in Star City
·         Trails to Antarctica: The Penguin Quest, Manila Ocean Park
The event of snow in a tropical country could be imitated but still, the joy and happiness it brings is no doubt "REAL".
Take the example of the last field trip of my school boys. Trails to Antarctica was one of the places we visited that day.
This is the entrance to Trails to Antarctica: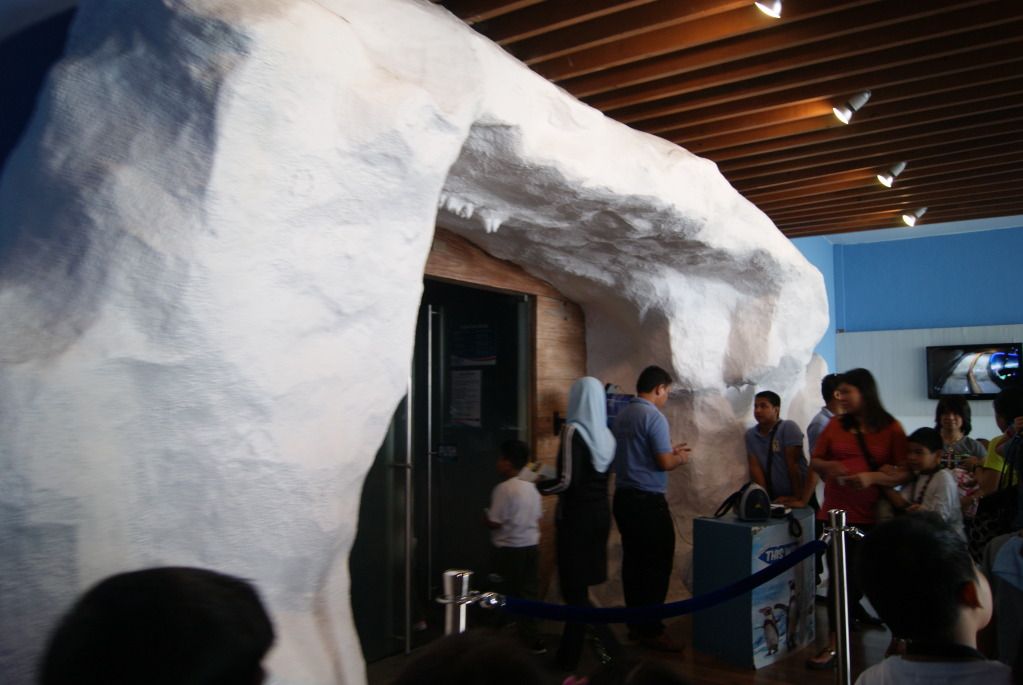 The freezing boys! They love ice!
And mommy too!
If you want to visit Trails to Antarctica, you can find it here: