Browsing Category: "Philippines"
Summer is fast approaching and people find their own way to beat the heat of summer. In this respect, Philippines has a lot to offer not only to its citizens but as well as to foreign visitors. If you are still in an "undecided stage", then check the following summer destinations in the Philippines to find the best!
Palawan. Visit the Tabon Caves and Honda Bay.
Boracay. This place is considered to be one of the best beaches in the world.
Bohol. Chocolate Hills is one popular spot in Bohol. Also, there are also the wonderful Bolod Beach and Alona Beach.
Pagudpud. If you love to surf, then Pagudpud beach in Ilocos will is just right. It has strong winds and waves perfect for the adventure.
Mactan Island.This place in Cebu is highly visited because of myriad of activities it offers such as sailing, snorkelling and many more.
Without a doubt, Philippines is one perfect summer destination. It offers a relaxing view and wonderful experiences. Enjoy the summer!
Unlike any countries, the Philippines does not experience winter season. This is primarily because the Philippines is considered to be as a tropical country that has only rainy and sunny seasons.
So if you really want to experience snow in the Philippines or white Christmas, then there is a good alternative to it. Although the snow is not real, the experience is somewhat surreal and plausible.
What are these places? Check the following.
Snow World in Star City
·         Trails to Antarctica: The Penguin Quest, Manila Ocean Park
The event of snow in a tropical country could be imitated but still, the joy and happiness it brings is no doubt "REAL".
Take the example of the last field trip of my school boys. Trails to Antarctica was one of the places we visited that day.
This is the entrance to Trails to Antarctica: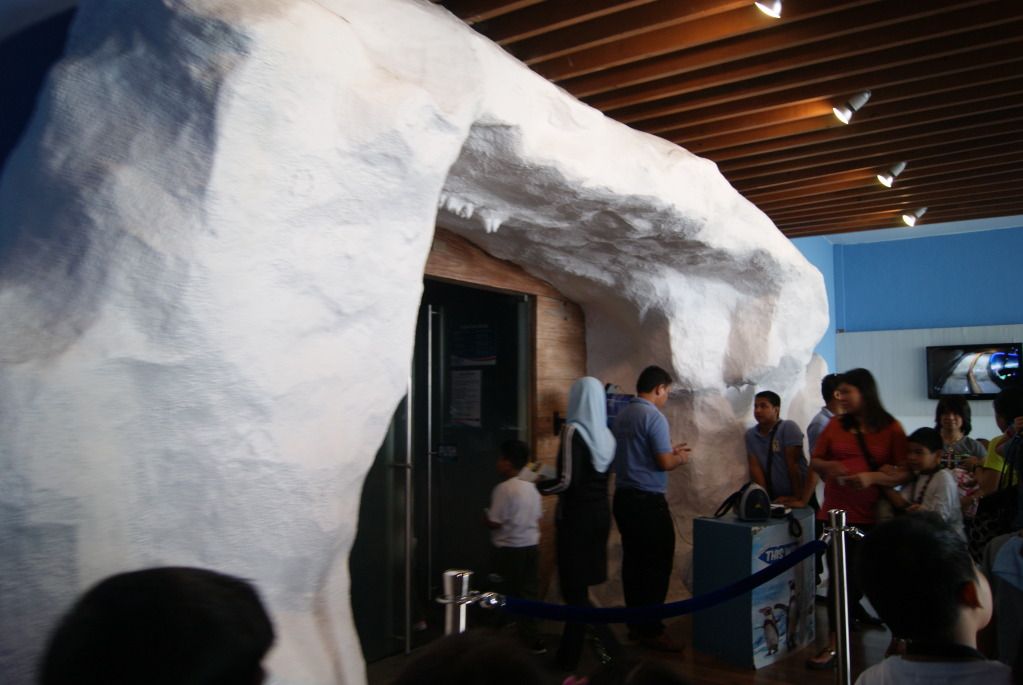 The freezing boys! They love ice!
And mommy too!
If you want to visit Trails to Antarctica, you can find it here:
For a tropical country, the Philippines only have two seasons – the wet and dry season. December, which is when we celebrate Christmas falls into the cold wet season and it usually rain a lot during this month. It leaves us Filipinos to dream of having a white Christmas one day. For those who really want to see, touch and feel snow during this season, travelling to nearby Asian countries such as South Korea or Japan gives you a chance for a white Christmas time. That should do until you get enough savings to head for the snowy American cities and truly feel the enchantment of having a white Christmas!
It's no surprise that the Philippines celebrate the longest holiday season. Just as soon as September comes in, you can hear the Christmas carols being played. Just a short break for the celebration of "Undas," Filipinos then start to plan how or where to spend their holidays and Christmas vacation. Some famous holiday destination for families during the holidays are of course Metro Manila for shopping and sales, while others who wants rest and relaxation head to Baguio City or Tagaytay. There are also other who take advantage of the long vacation to explore more of Davao or Cebu. Anywhere you go to spend holidays in the Philippines will surely be a joyous and warm experience.