Browsing Category: "Resort"
Just the other day, as I was checking my emails, I have 10 different pop email accounts installed in my Mac. After responding to my business related emails, I went through the email used for my online world – that is Facebook, Twitter and Blogging.
I glanced upon an email from Ensogo + Island Cove. Oh wow, we went to this resort twice already to visit and see their Animal Island (Zoo) and eat lunch at the Fishing Village Restaurant. But never ever stayed there yet. The kids have been pestering us of going to the swimming pool. But really no opportunity – and low budget.
This time around: I have to buy this. After all, I am using my Paypal money from my online work. So it doesn't really hurt our budget.
Ensogo: Only P2840 per night on a Superior Room Accommodation with breakfast for 2, free use of Hotel Swimming Pool with Jacuzzi and Entrance to Oceania Water Park Swimming Pool for 2 adults and 2 kids at Island Cove Hotel and Leisure, Cavite (valued at P7,650)
And the story ends here for now. I bought one voucher. And thinking of purchasing another one, maybe for a guest? Lets see. There is still 73 hours, 52 minutes left before this deal is closed.
So if you want to stay at Island Cove for a bargain price, now is your chance! Grab now.
Everytime our company has an event like the boss birthday party, Christmas, thanksgiving or any other gathering, we always held at the warehouse hiring singers, dancers, disco lights, sounds system, catering thats goes with the full buffet setup. But last March, on Uncle C's 50th birthday party, instead of a party, we opted for a celebration at pool – for a change!
We searched for a reasonable and affordable resort near our area, after checking other resorts, we chose Circle Island Resort for its ambiance, nice swimming pools and yes affordability.
The entrance fee for adults is Php 150.00 and kids for Php 100.00. After checking their website, there seems to be a different pricing depending on the season and since we went on March so we were charged for summer. But anyway, it is still cheaper compared to other resort as it has many valued added benefits.
These hut you can rent out depending on location and capacity. For more information, you can visit their site for a complete pricelist.
If you have a special function, perhaps a birthday party with numerous participants, this will be a very good venue as they have a big function room as shown below.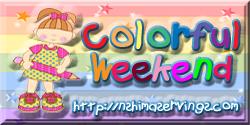 It's summer time once again! While some have already made plans to travel abroad, the trend nowadays is to travel in our own country. Its surely a must as the country offers so many wonders, natural resources, friendly people and food delicacies.
If you want to stay closer to Manila, you can visit Island Cove located at Kawit, Cavite. Its a resort that housed a lot of family activities.
FISHING VILLAGE:
Its a restaurant that you can choose where to eat, inside the resto or at the bahay kubo. We opted for the bahay kubo that can accommodate 6 people and has a minimum food package for Php 1,500.00. We ordered a big bowl of rice and 3 different dishes and paid around Php 1,600.00. Not bad for a group of 4 adults and 2 kids.
OCEANIA PARK:
We checked their swimming pool but since the slides were not ready at that time so we postponed and scheduled some other time. The kids wanted to swim with slides so no point of going there and they cant use the facilities. But for sure, that is one of our agenda this summer.